Squash - Summer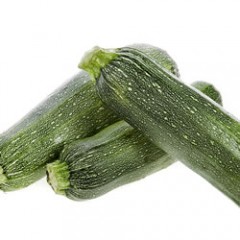 New York State has a strong industry growing winter and summer squash with over 5,000 acres produced in 2011 with a value of over 43 million dollars. A lot of summer squash is sold on the wholesale market, but nearly all of it is consumed fresh. Zucchini and Summer /Yellow squash are dominant types of summer squash grown in the area. Powdery and Downy Mildew, and Phytopthroa blight are the major diseases we are concerned with. Viruses are of major importance for summer squash growers and have led to plant breeders and seed companies to develop and release many different virus resistant varieties.
Relevant Event
Apple IPM :: Basics for Orchard Employees
January 10, 2020
Ballston Spa, NY
Most Recent Squash - Summer Content
Recording of High Tunnel Veg Research Webinar 11/29/18
Amy Ivy, Vegetable Specialist
Eastern New York Commercial Horticulture
Last Modified: November 29, 2018
Can it be True?
Chuck Bornt, Team Leader, Extension Vegetable Specialist
Eastern New York Commercial Horticulture
Last Modified: May 2, 2018
LandSpring NYS Label
Chuck Bornt, Team Leader, Extension Vegetable Specialist
Eastern New York Commercial Horticulture
Last Modified: May 1, 2018
More Squash - Summer Content


Upcoming Events
Introduction to Winter Growing Webinar
January 2, 2020
Apple IPM :: Basics for Orchard Employees
January 10, 2020
Ballston Spa, NY
Produce Safety Alliance Grower Training Course

February 25, 2020
Albany, NY
Announcements
Podcasts