Ag Supervisory Leadership Certificate Program: Managing Performance
---
Event Details
Date
November 10, 2021
Time
Asynchronous Online Class
Location
Online Class and Zoom Meetings

Cost
Registration : $275.00
Host
Cornell Ag Workforce Development

Rachel McCarthy
email Rachel McCarthy

Event Registration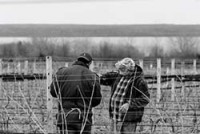 Supervisors are critical to the success of farm businesses. They have a major impact both on employees' daily work experiences and on the production performance of the business. The Agricultural Supervisory Leadership certificate helps farm supervisors and managers learn and apply human resource management practices and leadership skills that foster rewarding workplaces and drive business results. Confident managers who thoughtfully apply leadership and management skills improve employee performance, develop teams, reduce employee turnover, and increase employee engagement. The courses within the certificate program will offer extensive practice and engagement activities to build confidence and skill sets.
This course, Managing Performance, will help farm managers learn to harness the power of performance feedback and coaching. In this class we will cover building clear and effective workplace communications, setting safety expectations and conducting effective performance improvements. Materials will release November 10, 2021 and live weekly Zoom discussions will be held from 3 to 4 PM EDT each Tuesday from November 16 through December 21. Participation in the live sessions is highly encouraged and provides a valued opportunity for peer to peer learning and networking.
More Information
Each course includes up to six weeks of instruction on topics that will build your leadership and management skills. Instruction includes a combination of prerecorded lectures, reading assignments, written exercises, live discussion sessions and quizzes. For those looking to learn more on a particular topic, supplemental videos and articles may be recommended by the instructor. To get the most out of the course, students should plan to spend two to four hours each week on combined course activities.
Courses in the Agricultural Supervisory Leadership certificate include:
Transitioning to Supervisor: Develop essential communication skills and manage conflict. Lead a multi-cultural team. Build an effective workplace culture.
Organizing Work for High Quality Results: Develop clear expectations and standard operating procedures. Delegate effectively. Diagnose and correct performance problems.
Managing Performance: Understand motivation. Harness the power of performance feedback and coaching. Build clear and effective workplace communications. Set safety expectations. Conduct effective performance improvements.
Ethics and Employment Regulations for Supervisors: Implement responsible and ethical labor practices and understand why this matters for agriculture. Recognize and prevent sexual harassment. Understand and follow minimum wage and overtime laws. Implement Equal Employment Opportunity laws to prevent discrimination and harassment. Use an employee handbook. Handle employee discipline and termination.
Becoming an Effective Trainer: Identify training needs. Understand learning styles. Design and plan learning experiences that accommodate learner needs. Develop effective training skills and techniques. Evaluate learning results and training effectiveness.
Staffing and Organizing Your Team: Develop job descriptions. Learn how to find potential employees, interview, and select the right people. Implement new hire documentation, employment authorization, and onboarding: bringing new employees into the business successfully and productively.
For questions, contact Rachel McCarthy, Supervisory Leadership Certificate Program Coordinator, at rachel.mccarthy@cornell.edu.


Upcoming Events
Farm Financial Management Tuesdays - Planning for a Change or Exiting Your Farm Business
November 30, 2021 : Assessing the Financial Ramifications of and Options for Significant Change to Your Farm Business
The inflationary economy is upon us! The huge influx of money into the US economy following the COVID-19 pandemic has manufactured high prices and in turn increased operating costs for farm business thus forcing many businesses into net operating loss situations. Other farms are facing high labor costs or chronic labor shortages. Some farms have taken on debt loads that make these increased costs unaffordable. Depending on the stage in the business lifecycle, it may make sense to change enterprises or exit the farming business entirely.
Join CCE ENYCH Ag Business Educator, Elizabeth Higgins, and CAAHP Ag Business Educator, Dayton Maxwell, for a one-hour program to learn about the financial aspects of changing or exiting a farm business.
December 7, 2021 : The Family and Emotional Component; Shifting Business Direction and Life After Farming
As farm business enterprises are changed or disbanded, the emotional stress can be tremendous, especially when individuals and family members maintain diminished assurance relative to future security.
Join Gabriel Gurley and Brenda O'Brien of New York FarmNet for a one-hour program focused on successfully navigating the emotional turmoil of a family farm business transition.
December 14, 2021 : New Venture Creation; Shifting Business Direction and Life After Farming
Change creates opportunity and new opportunities are certain when farm businesses change or end.
Join Gabriel Gurley of New York FarmNet for a one-hour overview of identifying ways and means to capitalize on new opportunities resulting from farm business transitions.
Remote Produce Safety Alliance Grower Training Course - Dec 2021
December 8 - December 9, 2021
A grower training course developed by the Produce Safety Alliance (PSA) that meets the regulatory requirements of the Food Safety Modernization Act (FSMA) for farms subject to the Produce Safety Rule. All farms are welcome to attend to learn about recommended food safety practices for growing, handling, and storing fresh produce. Course registration fee includes a course manual and certificate of course completion by the Association of Food and Drug Officials (AFDO).

Tax Management for Beginning and Small Farm Businesses
January 18, 2022
Tax Management for Beginning and Small Farm Businesses.
A one-night virtual meeting for beginning and part-time farmers that provides useful tax information enabling participants to be make better tax decisions for their business. Federal and state income taxes will be covered. Tax regulations specific to NYS will be covered as well.
Announcements
Podcasts