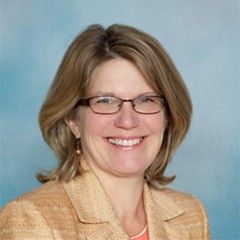 Laura McDermott
Team Leader, Small Fruit and Vegetable Specialist
CCE Washington County
415 Lower Main Street
Hudson Falls, NY 12839
phone 518-746-2562
cell 518-791-5038
fax 518-746-2419
email Laura
Areas of Interest
Horticultrue, IPM, High Tunnel Production, & Food Safety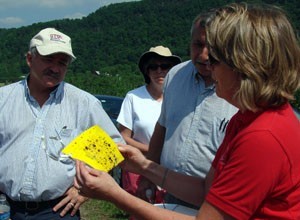 Crops
Blueberries, Raspberries / Blackberries, Unusual Fruit
Background

Laura McDermott has long been interested in horticulture, completing her undergrad degree at Cornell University and her master degree at the University of Florida. Laura joined Cornell Cooperative Extension in 1990 and, through the years, has fine-tuned her expertise in commercial small fruit and vegetable production including pest identification and management, soil fertility, food safety, and season extension techniques. Today, Laura leads small fruit outreach efforts in our area, serves as a liaison with grower organizations, and regularly participates in applied research and demonstration activities.


Upcoming Events
Produce Safety Alliance Grower Training Course

February 25, 2020
Albany, NY
A grower training course developed by the Produce Safety Alliance (PSA) that meets the regulatory requirements of the Food Safety Modernization Act (FSMA) Produce Safety Rule. At least one person per farm producing more than $25,000 worth of fruits and vegetables must attend this course once. Participants will receive a certificate of course completion by the Association of Food and Drug Officials.
2020 ENYCHP Fruit & Vegetable Conference
February 25 - February 26, 2020
Albany, NY
Join us for two days filled with informative sessions on Tree Fruit, Vegetables, Small Fruit, Grapes, Hemp, and more!
Hands-on Pruning Demonstration with Dr. Terence Robinson - Capital Region
February 27, 2020
Altamont, NY
Join us for a morning of hands-on pruning discussion and demonstration with Dr. Terence Robinson. Terence will walk us through the key steps of pruning the tall spindle orchard, and will also review pruning techniques for other orchard systems commonly grown across the Capital Region. Please note this meeting will be held the morning following our annual winter conference in Albany.
Announcements
Podcasts