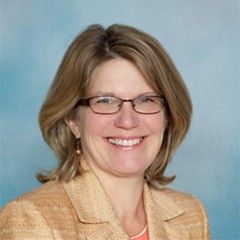 Laura McDermott
Team Leader, Small Fruit and Vegetable Specialist
CCE Washington County
415 Lower Main Street
Hudson Falls, NY 12839
phone 518-746-2562
cell 518-791-5038
fax 518-746-2419
email Laura
Areas of Interest
Horticultrue, IPM, High Tunnel Production, & Food Safety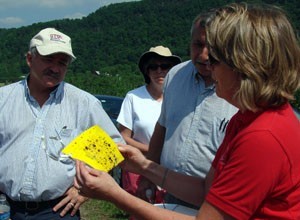 Crops
Blueberries, Raspberries / Blackberries, Unusual Fruit
Background

Laura McDermott has long been interested in horticulture, completing her undergrad degree at Cornell University and her master degree at the University of Florida. Laura joined Cornell Cooperative Extension in 1990 and, through the years, has fine-tuned her expertise in commercial small fruit and vegetable production including pest identification and management, soil fertility, food safety, and season extension techniques. Today, Laura leads small fruit outreach efforts in our area, serves as a liaison with grower organizations, and regularly participates in applied research and demonstration activities.


Upcoming Events
2020 Fall Round Up: Fall Management for Your Livestock, Pasture, and Business
October 29, 2020
Join Cornell Cooperative Extension Educators Ashley Pierce, Aaron Gabriel, and Dayton Maxwell. This dynamic and slightly humorous group will discuss strategies for overwintering pastures in combination with management guidelines for helping livestock enter the winter season with adequate body condition. Farm visioning, mission development, and farm goal setting will conclude the one-hour program.
2021 Fruit & Vegetable Conference
February 16 - February 18, 2021
The Eastern NY Fruit & Vegetable Conference, normally held at The Desmond Hotel in Albany, will be going virtual 2021. The ENYCH team will try to coordinate with other regional fruit and vegetable teams from across the state to offer a larger statewide virtual meeting. These are tentative dates for now. Additional information will be continued to be shared as it becomes available.
Announcements
Podcasts