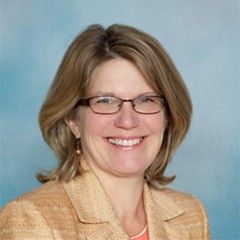 Laura McDermott
Team Leader, Small Fruit and Vegetable Specialist
CCE Washington County
415 Lower Main Street
Hudson Falls, NY 12839
phone 518-746-2562
cell 518-791-5038
fax 518-746-2419
email Laura
Areas of Interest
Horticultrue, IPM, High Tunnel Production, & Food Safety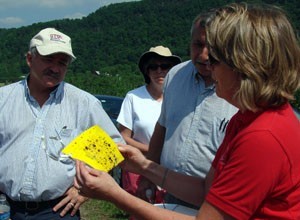 Crops
Blueberries, Raspberries / Blackberries, Unusual Fruit
Background

Laura McDermott has long been interested in horticulture, completing her undergrad degree at Cornell University and her master degree at the University of Florida. Laura joined Cornell Cooperative Extension in 1990 and, through the years, has fine-tuned her expertise in commercial small fruit and vegetable production including pest identification and management, soil fertility, food safety, and season extension techniques. Today, Laura leads small fruit outreach efforts in our area, serves as a liaison with grower organizations, and regularly participates in applied research and demonstration activities.


Upcoming Events
High Tech Precision Orchard Spraying
July 20, 2020
Join us the afternoon of July 20th to learn what's new in orchard precision spraying technology. We'll be joined by Dr. Jason Deveau, Dr. Heping Zhu, and Steve Booher. After their presentations, we will open up the meeting for all three presenters to field questions and comments.
Announcements
Podcasts