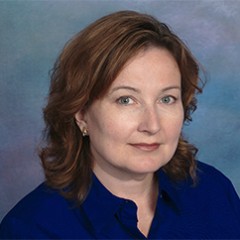 Teresa Rusinek
Vegetable Specialist
Hudson Valley Laboratory
3357 Route 9W
Highland, NY 12528
phone 845-691-7117
cell 845-389-3562
email Teresa
Areas of Interest
Pest ID, Pest Control Recommendations, Biocontrols, Greenhouse Vegetables and Ornamentals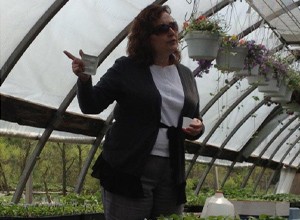 Crops
Squash - Summer, Squash- Winter, Sweet Corn, Tomatoes
Teresa has a strong background working with a variety of farms, including vegetable, Christmas tree, fruit, sod and greenhouses. Her undergraduate degree is from SUNY New Paltz, and her master's degree is in Environmental Policy from Bard College. Teresa currently focuses her extension efforts on vegetable production, including integrated pest management, horticulture, biocontrols and greenhouse management. She is also actively involved with multiple applied research projects, mainly in pest management.


Upcoming Events
Bloom Thinning with the Pollen Tube Growth Model
March 31, 2020
Join us via webinar to learn about bloom thinning with the pollen tube growth model. We will hear from Dr. Greg Peck, Assistant Professor of Horticulture at Cornell University in Ithaca.
*CANCELLED* Cleaning, Sanitizing, and Hygienic Design Workshop
April 15, 2020
Troy, NY
**This event has been CANCELLED**The Institute for Food Safety at Cornell University, the University of Vermont and CCE Eastern NY Commercial Horticulture are hosting a workshop on Cleaning, Sanitizing and Hygienic Design. This one-day workshop will include: A brief review of produce safetyPresentations focused on cleaning, sanitizing and drying best practicesAn introduction to hygienic design principlesSeveral hands on exercises to reinforce cleaning, sanitizing and hygienic design concepts
Announcements
Podcasts