Weed Control and Plastic Mulches
Chuck Bornt, Team Leader, Extension Vegetable Specialist
Eastern New York Commercial Horticulture
May 9, 2018
As the weather warms up and plastic mulches are being applied to get ready for our summer crop plantings, the question of what to do about weed control in the beds and between the beds is a common one that I get. Unfortunately, I don't have a silver bullet for you but have a couple of thoughts. First, there are a few herbicides that are labeled for use under the plastic on a few crops. However, the recommended use is to make the beds first, apply the herbicides and then lay the plastic mulch which is not usually how we manage our plasticulture systems - as we normally like to bed and mulch all in the same pass. I have yet to see anyone modify their mulch layer to apply herbicides while laying their mulches (if anyone has, please let me know I would love to see it!). The other thing to consider is that many of these products are very sensitive to moisture and often require it to activate them. Lastly, I worry about injury to our crop when using these herbicides, especially as many of you are using water-wheel transplanters which could in theory reactivate the herbicide and concentrate it around the rootball. I think educating your employees planting to make the smallest hole possible and making sure that plant gets off to a good start may be just as good as the pre-plant herbicides! However, if you want to try some herbicides under mulches this is what is labeled to my knowledge:
Herbicides Labeled for Use Under Plastic Mulch
Herbicide
Crop(s)
Devrinol
Tomatoes, Peppers, Eggplant
Prefar
Eggplant, Peppers, Cucumbers, Melons, Squash
Sandea
Tomatoes, Cucumbers, Melons, Squash, Watermelon (need to wait 7 days after application to plant crop)
Prowl H2O
Eggplant
So the other question that comes up is how to control weeds between the rows and again, I don't have a silver bullet, but there are certainly more options! The first thing that I would tell you is I do not recommend applying any of these materials broadcast over the top of your mulch before planting! I think you are taking a risk that even after a couple of rains, some of the herbicide may remain on the plastic and could concentrate in the planting hole after you've planted with a rain - especially in cases where beds are not uniformly full and you have dips in your beds where water can gather on the plastic. I think the best method is to fit the field, lay your plastic and then using either very directed sprays or better yet, a shielded sprayer, apply the herbicides between the beds, just letting the spray contact the shoulders of the bed. I've seen some homemade shielded units made from plastic totes to old wooden apple crates!
My rule of thumb for row middle applications is, if the material is labeled on the crop, then it can be used in the row middles too unless otherwise specified on the label that it cannot be used between the rows. Using a pre-emergent or combination of pre-emergents before transplanting is the best strategy in my mind as you minimize the risk of drift and hitting your crop. However, if you can't get right in there to apply them after laying your mulch or planting and weeds are already starting to grow, I would recommend tank mixing in a contact herbicide such as Gramoxone (or other formulations of the active ingredient paraquat) to your pre-emergent materials as a shielded, directed spray. Why paraquat instead of glyphosate (Round-Up etc.)? Paraquat will only kill what it comes in contact with (so coverage is essential). So if a little drift moves onto your plant, it will only kill the area that it comes in contact with and leave some tan spots. Whereas a small amount of glyphosate will translocate and potentially kill or really hurt your crop and I'd rather be safe than sorry.
Below is a list of some herbicides that could be used between rows of plastic mulch on various crops. This is not to be used in place of a label as in some instances a product may be labeled on some but not all crops in the same family (for example when I say brassicas, that includes cabbage, broccoli, etc., but these products may not be labeled on all members of the brassica family so please read the label before using).
Herbicides Labeled for Between Rows of Plastic Mulches on Various Vegetable Crops
Herbicide
Crop(s)
Dual Magnum (metolachlor)
Tomatoes, Peppers, Cucurbits, some Brassicas, Lettuce, Onion
Prefar (bensulide)
Eggplant, Peppers, Cucumbers, Melons, Squash, Brassicas, Lettuce
Sandea (halosulfuron)
Tomatoes, Cucumbers, Melons, Squash, Watermelon, Peppers, Eggplant
Prowl H2O (pendimethalin)
Eggplant, Pepper, Tomato, Onion, Brassicas
Reflex (fomesafen)
Tomatoes, Peppers, Eggplant,
Dimetric, Sencor (metribuzin)
Tomatoes
Strategy (clomazone + ethalfluralin)
Cucumber, Melon, Pumpkin, Squash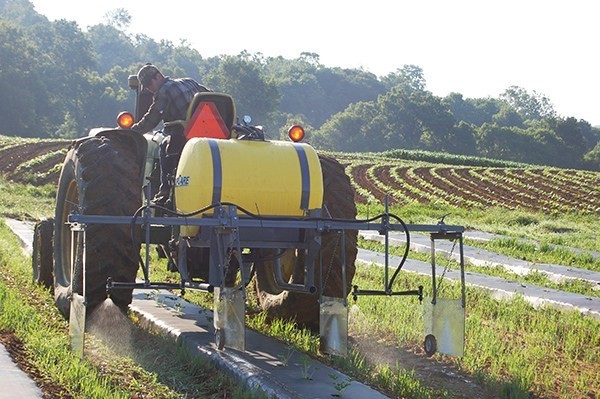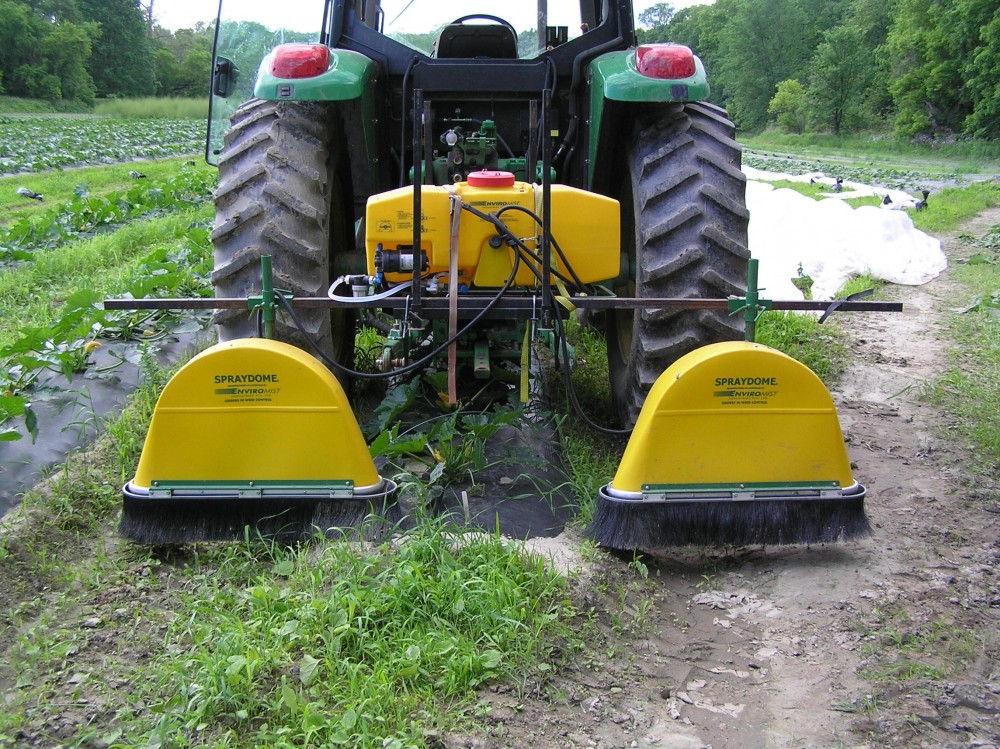 Upcoming Events
Agricultural Supervisory Leadership Certificate Program
June 17, 2022
June 23, 2022
June 30, 2022
July 7, 2022
July 14, 2022
July 21, 2022
July 28, 2022

Supervisors are critical to the success of farm businesses. They have a major impact both on employees' daily work experiences and on the production performance of the business. The agricultural Supervisory Leadership certificate helps farm supervisors and managers learn and apply human resource management practices and leadership skills that foster rewarding workplaces and drive business results. Confident managers who thoughtfully apply leadership and management skills improve employee performance, develop teams, reduce employee turnover, and increase employee engagement. The courses within the certificate program will offer extensive practice and engagement activities to build confidence and skill sets.
Peru Weed Management and Soil Health Field Day

July 20, 2022
Peru, NY
Join us in Peru on July 20th as we discuss orchard weed and soil management! Speakers will be joining us from across Cornell's research and extension teams. Topics will include the results of our herbicide timing trials, new vision-guided technologies for orchard weed spraying, organic weed management options, soil health demonstrations, and a discussion on our statewide orchard soil health survey. DEC credits are pending for this event.
July Next Gen Meetup at Bowman Orchards
July 21, 2022
Rexford, NY
The July Next-Gen meet-up is focused on marketing. We will provide everyone who registers with a resource guide to farm stand marketing. The Bowman's have a farm store, U-Pick berries, sunflowers, apples and pumpkins as well as a commercial apple orchard. We encourage you to check out their website (Bowman Orchards).
Young farmers are welcome to attend, the focus of the program is farmers who are in the process of taking over a farm from the prior generation (whether family or not). Please pre-register by July 18 so that we know you are coming and can have enough food for dinner and resource materials.
Announcements
Podcasts