Event Details
Date
November 8, 2018
Time
7:00-8:00pm
Location
Zoom Webinar

Cost
This event is free.
Host
Eastern New York Commercial Horticulture
Cover Crops in Veg Production Webinar
November 8, 2018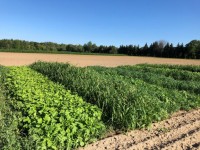 Join Chuck Bornt, Amy Ivy and Mike Davis in a discussion of cover crops choices and timing in vegetable production. This will be held live via Zoom webinar, then recorded and posted for later viewing.
cover crops (PDF; 71KB)