Exploring the Relationship Between Nitrogen, Plant Spacing and Bacterial Disease
Christy Hoepting, Extension Vegetable Specialist
Cornell Vegetable Program
January 8, 2013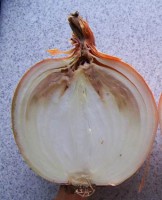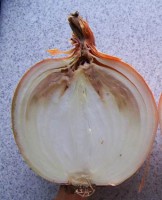 It is important to emphasize that "exploring" is in the present tense. In New York, we are just beginning to delve into the fascinating relationship between nitrogen, plant spacing and bacterial diseases of onions. Our preliminary results suggest that reduced soil nitrogen and tighter plant spacing results in less bacterial decay. In this article, we report preliminary findings from exploratory studies and the observations that lead to these trials. We stress that we are not making recommendations at this time. However, we are hopeful that further studies will lead to specific recommendations.
Exploring the relationship between reduced nitrogen, plant spacing & rot (pdf; 137KB)


Upcoming Events
High Tech Precision Orchard Spraying
July 20, 2020
Join us the afternoon of July 20th to learn what's new in orchard precision spraying technology. We'll be joined by Dr. Jason Deveau, Dr. Heping Zhu, and Steve Booher. After their presentations, we will open up the meeting for all three presenters to field questions and comments.
Announcements
Podcasts