Site Selection for High Tunnels
Amy Ivy, Vegetable Specialist
Eastern New York Commercial Horticulture
Last Modified: December 2, 2015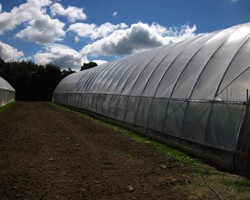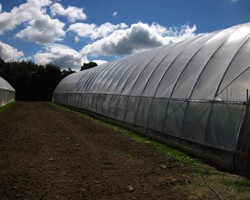 Deciding where to put a new high tunnel requires careful consideration regarding to sun and wind exposure, access to water, drainage and the best possible soil. A good site will set you up for success by avoiding potential problems.
Site Selection for High Tunnels (pdf; 224KB)
Download this file to see full article on Site Selection for High Tunnels
(pdf; 550KB)
(pdf; 224KB)


Upcoming Events
Soil Health for Vegetable Growers Workshop

November 1, 2023
Essex, NY
Join us for presentations, discussions, and hands-on demonstrations focusing on soil health concepts and best management practices for vegetable growers. Topics include tarping, maintaining soil health in high tunnels, cover cropping, reduced tillage, compost microbiology, and more.
1.75 DEC pesticide recertification credits available in categories 1A, 10, and 23.
Announcements
Podcasts