Improving the Quality and Yield of Sweet Potatoes in New York: 2010 Results
Chuck Bornt, Team Leader, Extension Vegetable Specialist
Eastern New York Commercial Horticulture
April 2, 2012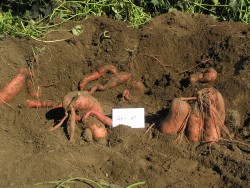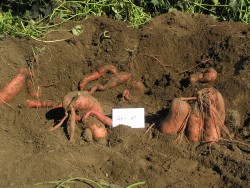 The Capital District Vegetable and Small Fruit Program is actively researching how to improve the yield and quality of sweet potatoes grown in NY. In 2010, 6 different varieties, IRT vs. black plastic and different spacing configurations were evaluated. See the full pdf file for the full report.
2010 Sweet Potato Research Report (pdf; 82KB)


Upcoming Events
No upcoming events at this time.
Announcements
Podcasts