2016 ENY Sweet Corn Trap Summary Presentation
Anne Mills, Field Technician
Eastern New York Commercial Horticulture
January 3, 2017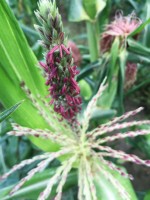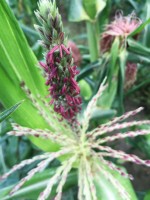 This presentation shows a summary of 2016 peak flight times for common sweet corn pests that we monitor in eastern New York. Knowing when insects might be a peak flight is crucial to effective scouting and pesticide applications. For more pest monitoring information, please enroll in our program and be sure to read the weekly newsletters sent out during the field season.
Pests
European Corn Borer (NY & Iowa)
Corn Ear Worm
Western Bean Cutworm
Fall Armyworm
Western Bean Cutworm
(pdf; 1903KB)
2016 Sweet Corn Pheromone Trap Presentation


Upcoming Events
No upcoming events at this time.
Announcements
Podcasts