2021 Pea Herbicide Chart
Julie Kikkert, Team Leader, Extension Vegetable Specialist
Cornell Vegetable Program
Last Modified: May 25, 2021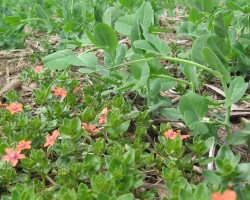 It is important to select the proper herbicides for a particular crop. To be most effective, the herbicide must be applied at the correct stage of crop development and weed size. The chart gives details on rates, pre-harvest interval (PHI), and weed species controlled. However, it is critical to read the product label thoroughly.

Post-Emergence herbicides have very specific language as to which stage of the pea crop it can be applied to. Click on the Pea Growth Stage file for help with counting nodes in peas.
Relative Effectiveness of Herbicides Available for Use in Peas in NY for 2021 (pdf; 230KB)
Pea Growth Stage: How to Count Nodes in Succulent Green Peas (pdf; 183KB)


Upcoming Events
No upcoming events at this time.
Announcements
Podcasts