2011 Pumpkin Herbicide Trial
Chuck Bornt, Team Leader, Extension Vegetable Specialist
Eastern New York Commercial Horticulture
April 2, 2012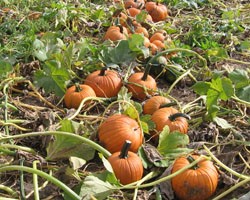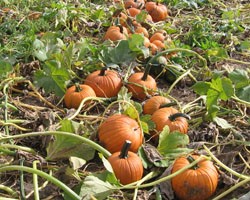 The Capital District Vegetable & Small Fruit Program evaluated current herbicides and one un-labeled herbicide for pumpkins. Weed control ratings and the cost associated with each prodcut can be found in the the full pdf.
Herbicide Results (pdf; 18KB)


Upcoming Events
High Tech Precision Orchard Spraying
July 20, 2020
Join us the afternoon of July 20th to learn what's new in orchard precision spraying technology. We'll be joined by Dr. Jason Deveau, Dr. Heping Zhu, and Steve Booher. After their presentations, we will open up the meeting for all three presenters to field questions and comments.
Announcements
Podcasts