Winter Storage Keys to Success - Vegetable Crops
November 29, 2017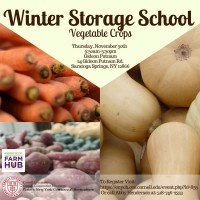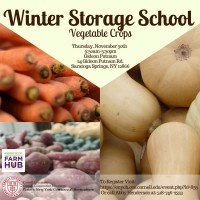 Key topics covered:
- Growing a healthy Crop and keeping it that way in storage
- Storage conditions
- Construction of coolers
- Controls and Thermostats
- Monitoring and more advanced controls
Winter Storage Vegetables (pdf; 13361KB)


Upcoming Events
High Tech Precision Orchard Spraying
July 20, 2020
Join us the afternoon of July 20th to learn what's new in orchard precision spraying technology. We'll be joined by Dr. Jason Deveau, Dr. Heping Zhu, and Steve Booher. After their presentations, we will open up the meeting for all three presenters to field questions and comments.
Announcements
Podcasts