Winter Storage Keys to Success - Vegetable Crops
November 29, 2017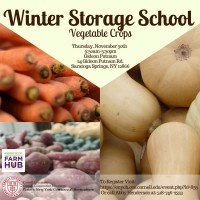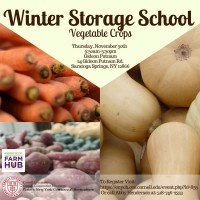 Key topics covered:
- Growing a healthy Crop and keeping it that way in storage
- Storage conditions
- Construction of coolers
- Controls and Thermostats
- Monitoring and more advanced controls
Winter Storage Vegetables (pdf; 13361KB)


Upcoming Events
Soil Health for Vegetable Growers Workshop

November 1, 2023
Essex, NY
Join us for presentations, discussions, and hands-on demonstrations focusing on soil health concepts and best management practices for vegetable growers. Topics include tarping, maintaining soil health in high tunnels, cover cropping, reduced tillage, compost microbiology, and more.
1.75 DEC pesticide recertification credits available in categories 1A, 10, and 23.
Announcements
Podcasts