Responding to Hailstorms 2018
Crystal Stewart-Courtens, Extension Vegetable Specialist
Eastern New York Commercial Horticulture
May 16, 2018
Unfortunately, the hail season has started early and with a vengeance this year. If you find yourself facing the aftermath of a hailstorm, here are a few things to consider.
The damage left by hail varies tremendously based on the size and shape of the hailstone, the wind velocity of the storm, the duration of the hail event, and the stage of growth plants are in. Deciding how to respond is really case-by-case. Two farms right next to each other can experience very different levels of damage. However, there are some rules of thumb that generally hold true.
· Cucurbits are going to look really bad but are likely to recover. Those huge leaves tend to tatter very dramatically during hail, and can look absolutely awful. However, the leaves can also help to protect the growing points, which largely determine whether a plant will recover or not. Generally cucurbits that are old enough to have an established root system and have intact growing points will be able to generate new leaves very quickly and will begin producing fruit within a couple of weeks. To facilitate this process, give some extra nitrogen through the drip system. Pick and remove summer squash fruit that were damaged by hail if you can.
· All plants will benefit from a protective fungicide application. After hail, plants have hundreds of small (or large) wounds which leave them extremely vulnerable to diseases. As soon as you can get on the field, apply a protectant such as copper or chlorothalonil (copper will protect from bacterial and fungal diseases so is the better option), even if you applied one before the storm. This will help prevent infection while the plant heals up those wounds.
· Incidence of bacterial rot in onions is going to increase. We tend to see many more issues with onion storage following hail. Copper may help somewhat, but results have been mixed to poor.
· Document the Damage. In case the county or state declares your area a disaster zone, you may be eligible for compensation for losses. Take the time to photograph damage to crops, buildings, and other farm infrastructure to better support your estimated economic impact.
Deciding what to do with tomatoes can be tricky. According to Dr. Reiners, determinate varieties suffering from moderate to severe damage (think of snapped branches and stripped leaves as seen in the image) are most likely to be lost causes because by the time they recover they will practically be at the end of their lives. It is best to pull plants at this threshold out. Indeterminate tomatoes have a better chance of recovering from hail. All fruit which was hit will be relegated to seconds at the very best. Damage can vary greatly by variety because of the differences in canopy cover, so assess each separately. Last year we saw Primo Reds that were a complete loss next to Amish Paste tomatoes which were about 80% ok.
On plants with heavy foliage such as corn and sweet potatoes, a foliar feeding including nitrogen and some micronutrients may be beneficial. Remember that you have to have intact foliage to spray for this to be effective.
Once you have done everything you can to clean up and protect your plants, it is often best from a mental health standpoint to walk away for a few days up to a week. There is a small period of time where this is nothing more to do but let the plants recover. Nice time for a mini vacation. Really.
As always, if you would like help deciding what to do after hail or any other weather event, please give us a call.
This article is from the May 17 2018 edition of the ENYCHP Vegetable News. Click Here to view the full newsletter.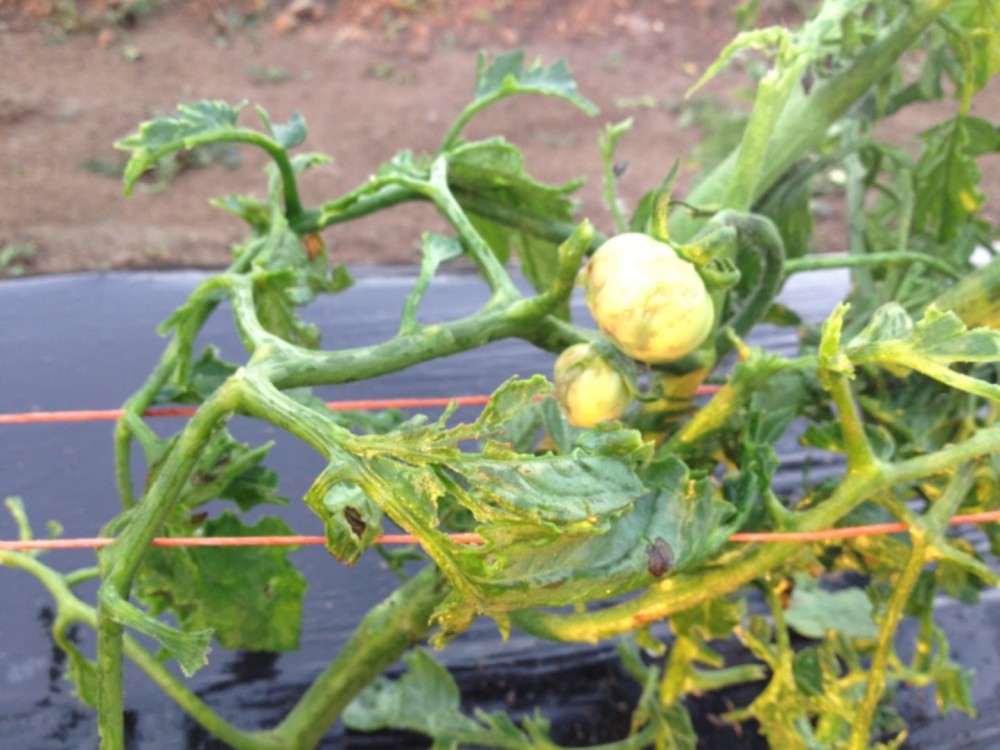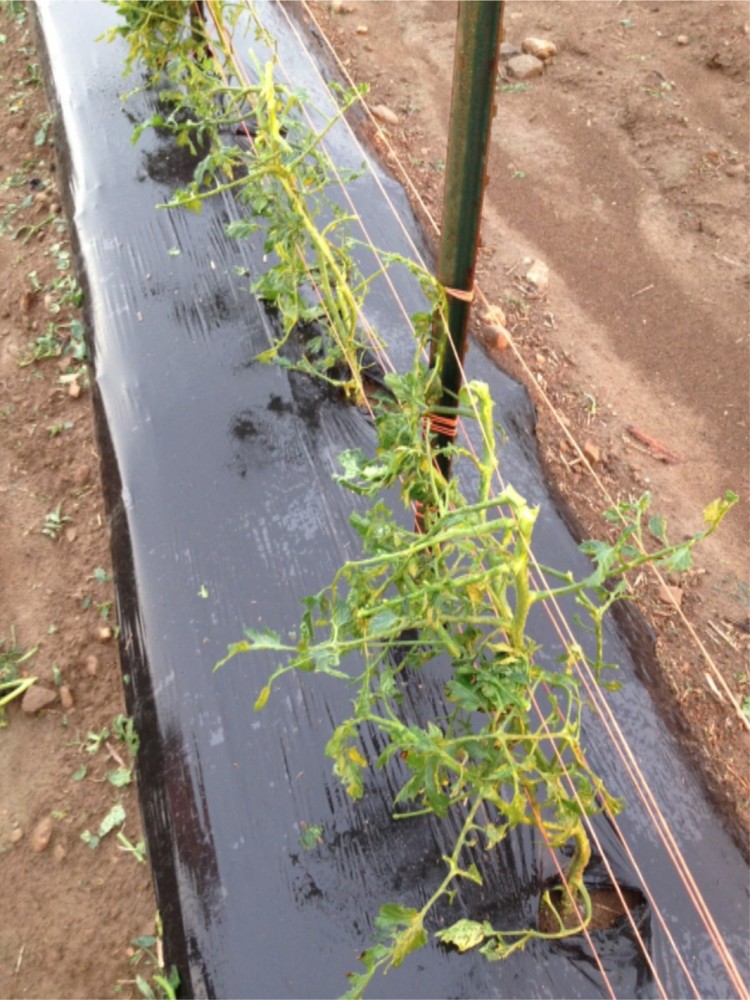 Upcoming Events
Champlain Valley Tree Fruit Grower Input Meeting
November 30, 2022
Plattsburgh, NY
We need your input! Mike will be holding a Champlain Valley tree fruit grower input session on November 30 in Plattsburgh at the Clinton County CCE office. Mike will review his 2022 research and extension activities. We would then like to hear from you to set priorities for future tree fruit research and education needs, and to get your input for speakers for our 2023 winter meetings.
How Profitable Will My New Orchard Investment Be? Zoom Series
December 5, 2022 : Looking at the Big Financial Picture for Your Farm
Your farm's big-3 financial records (balance sheet, income statement and statement of cash flow) and how to use them to assess your overall financial situation. This information will help you assess what types of investments are likely to be viable for your farm business and whether or not you are likely to be able to use credit to finance that investment. We will specifically cover Farm Profitability, Cash Flow, and Key Financial Ratios.
December 6, 2022 : Business Strategy and the Farm Value Chain
How do you create value? How do you differentiate yourself from your competitors? In other words - what is your farm's business strategy? Your investments should be in line with your strategy. Different business strategies will result in investments in different parts of the Farm Business Value Chain. Farm Business Value Chain - full range of activities needed to create a product or service.
December 7, 2022 : Using Your Farm's Financial Data to Make Management Decisions
Identifying the Enterprises in Your Value Chain. Your Profit Centers and Cost Centers. We will cover: Direct vs Indirect Costs and Cost Allocation and Variable vs Fixed Costs and Relevant Range (when does a fixed cost become a variable cost?)
December 8, 2022 : Operating Budgets and Strategic Planning
Operating budgets are the overall financial plan for the business. You can use a budget based on your current situation as the base to model new scenarios.
December 12, 2022 : Enterprise Budgets
It is more time-consuming to develop detailed budgets for your enterprises, but it is worthwhile to do this for area where you are considering making major investments. We will demonstrate how to move from an operating budget to an enterprise budget to model specific scenarios within that enterprise.
December 13, 2022 : 5 Step Decision-making Process for Capital Projects and Long-term Investments
Introduces a structured process for a manager to go through to decide among options for long-term investments, projects or changes to the farm business.
December 14, 2022 : Cost Volume Profit Analysis and Sensitivity Analysis
As you change your prices, volume of sales or costs of production how does your profit change? What is your break-even point and what output level do you need to achieve a target income? We will also cover sensitivity analysis that will help you see how your results will vary over a range of likely scenarios from best case to worst case. This will help you assess the riskiness of your plan.
December 15, 2022 : Capital Budgeting Tools - Net Present Value, Internal Rate of Return, and Payback Period
Capital budgeting is defined as the process used to determine whether capital assets are worth investing in. it's the process of asking: is an asset worth the resources it requires? Capital assets are usually long-term investments like new equipment, facilities, and other infrastructure upgrades. By incorporating strategically planned capital budgeting into their financial processes, companies can more effectively determine and prioritize which projects, programs and other investment assets could be most financially beneficial in the long-term.
SAVE THE DATES
December 13 - December 15, 2022February 2 - February 8, 2023February 21 - February 23, 2023
Save the Dates for the following Winter Meetings:
The New England Vegetable & Fruit Conference, DoubleTree Hotel and Conference Center, Manchester, New Hampshire, December 13-15 https://newenglandvfc.org/registration/
NOFA NY Virtual Winter Conference, February 2-5, 2023 https://nofany.org/2023conference/
Empire State Expo, Oncenter Syracuse, February 6-7 2023 https://nysvga.org/expo/information/
Becker Forum, Oncenter Syracuse, February 8, 2023 https://nysvga.org/expo/information/
Eastern NY Commercial Horticulture Program Regional Winter Meeting, The Desmond Hotel, Albany, February 21-23, 2023
Announcements
Podcasts