Be on the Lookout for Cucumber Beetles!
Crystal Stewart-Courtens, Extension Vegetable Specialist
Eastern New York Commercial Horticulture
May 23, 2018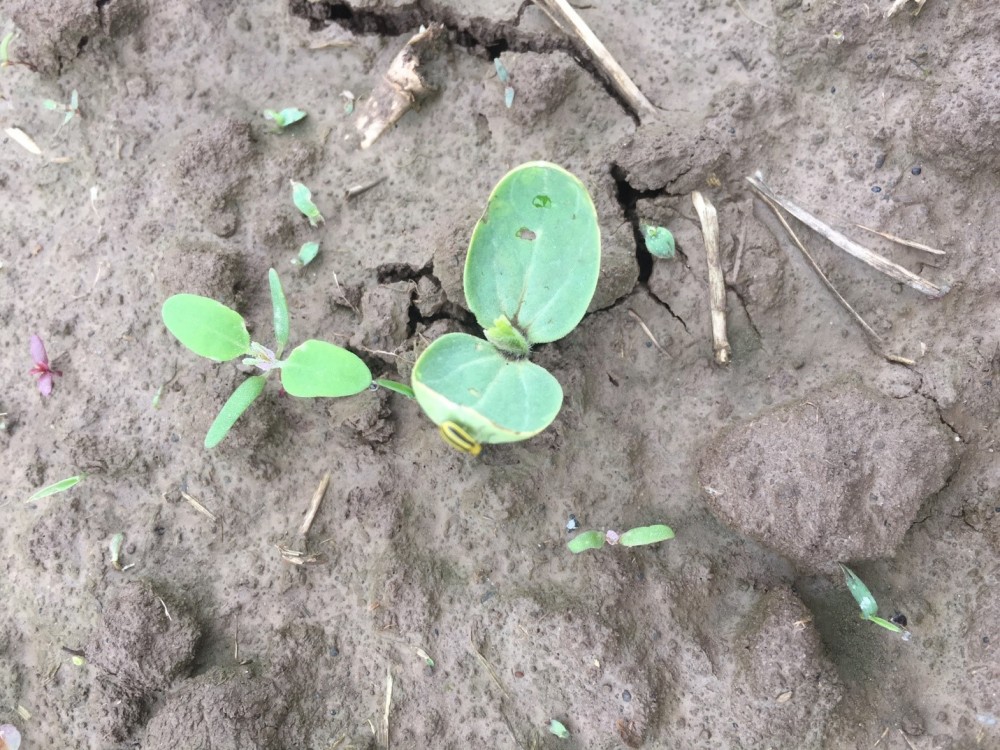 Cucumber beetles will soon be active in the region, so make sure to scout and appropriately protect cucurbits. Young transplants and direct seeded cucurbits are a priority to protect because cucumber beetle feeding early on can vector bacterial wilt, a disease which can kill plants during hot, dry weather and/or heavy fruit set. Many conventional growers choose to treat either seed or transplants with a systemic insecticide which will protect them for a few weeks, after which point additional sprays will be needed to control new adults which fly in. Organic growers can either use row cover or a coating of Surround (kaolin clay) to protect transplants, followed by insecticide sprays later in the season. Both organic and conventional growers should time any insecticide applications to avoid harming the bees. This generally means spraying in the late afternoon/evening.
If scouting for cucumber beetles, check the flowers of older cucurbits first, as this is a very favored location. However, all stages of cucurbit will be fed on.
This article was printed in the May 24th, 2018 issue of ENYCHP Veg News. To view the full newsletter, click here.



Upcoming Events
Berry Production Twilight Meeting

July 8, 2021
Peru, NY
Rulf's Orchard, 531 Bear Swamp Road, Peru, NY
Many berry topics will be discussed including growing Juneberries (Amelanchier, not strawberries), using entomopathogenic nematodes to control strawberry root pests, low tunnel production in June bearing strawberries, SWD monitoring and management. 2.5 DEC pesticide recertification credits available in categories 1A, 10, 22, and 23. Contact Elisabeth Hodgdon (eh528@cornell.edu or 518-650-5323) or Laura McDermott (lgm4@cornell.edu or 518-746-2562) with questions.
Announcements
Podcasts