Labeled Insecticides for Control of Spotted Wing Drosophila
Laura McDermott, Team Leader, Small Fruit and Vegetable Specialist
Eastern New York Commercial Horticulture
June 20, 2018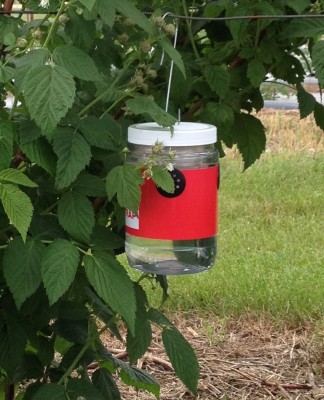 June 2018 - Labeled Insecticides for Control of Spotted Wing Drosophila in New York Berry Crops - Quick Guide Compiled by Greg Loeb, Laura McDermott, Peter Jentsch & Juliet Carroll, Cornell University. Updated regularly.
Berry SWD Insecticides June 2018 (pdf; 475KB)


Upcoming Events
High Tech Precision Orchard Spraying
July 20, 2020
Join us the afternoon of July 20th to learn what's new in orchard precision spraying technology. We'll be joined by Dr. Jason Deveau, Dr. Heping Zhu, and Steve Booher. After their presentations, we will open up the meeting for all three presenters to field questions and comments.
Announcements
Podcasts