High Tunnel Crop Study - cherry tomatoes, peppers and winter spinach fertility
Amy Ivy, Vegetable Specialist
Eastern New York Commercial Horticulture
August 28, 2018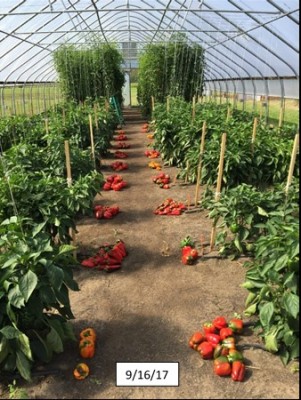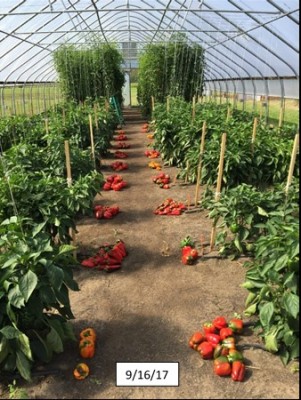 Here is the final report on our 2017 research in high tunnel production of cherry tomatoes, red bell peppers and a winter spinach fertility study at the Cornell Willsboro Research Farm with funding from NNYADP (Northern NY Ag Development Program).

High Tunnel Crop Study '17 (pdf; 5108KB)
final report for NNYADP project 2017


Upcoming Events
Soil Health for Vegetable Growers Workshop

November 1, 2023
Essex, NY
Join us for presentations, discussions, and hands-on demonstrations focusing on soil health concepts and best management practices for vegetable growers. Topics include tarping, maintaining soil health in high tunnels, cover cropping, reduced tillage, compost microbiology, and more.
1.75 DEC pesticide recertification credits available in categories 1A, 10, and 23.
Announcements
Podcasts