2018 Pumpkin Variety Trial Results Report and Slideshow
Chuck Bornt, Team Leader, Extension Vegetable Specialist
Eastern New York Commercial Horticulture
November 5, 2018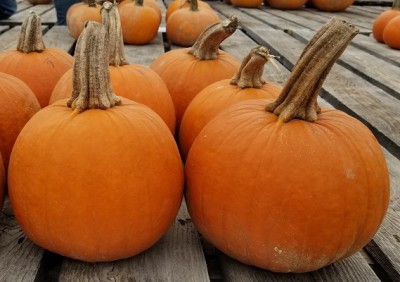 This year's pumpkin variety trial was planted May 30 at Wertman's Farm and Greenhouse in Melrose, Rensselaer County, and June 7 at Davenport Farms, Ulster County. There were 48 varieties planted and 47 harvested with three varieties as spacers. The final report includes data and comments on the varieties. All of these varieties are in the slideshow with a brief description and some information about them.
2018 Pumpkin Variety Trial Results Slideshow (pdf; 37007KB)
2018 Pumpkin Variety Trial Report (pdf; 478KB)


Upcoming Events
No upcoming events at this time.
Announcements
Podcasts