Recording of High Tunnel Veg Research Webinar 11/29/18
Amy Ivy, Vegetable Specialist
Eastern New York Commercial Horticulture
November 29, 2018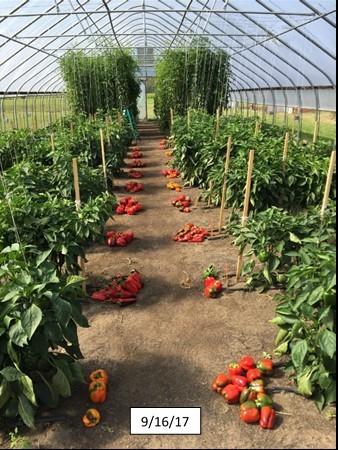 This is a recording of an hour long webinar held by Amy Ivy of the Eastern NY Commercial Horticulture Program, Judson Reid of the Cornell Vegetable Program and Mike Davis of the Cornell University Willsboro Research Farm on Nov 29, 2018.
A copy of the PowerPoint is included below. With funding from the Northern NY Agricultural Development Program.
Funding for the Northern New York Agricultural Development Program is supported by the New York State Senate and administered by the New York State Department of Agriculture and Markets. Learn more at www.nnyagdev.org.

PowerPoint file of the presentation (pdf; 47849KB)


Upcoming Events
No upcoming events at this time.
Announcements
Podcasts