What do biofungicides add to vegetable disease management? Part 1 - Introducing
Crystal Stewart-Courtens, Extension Vegetable Specialist
Eastern New York Commercial Horticulture
December 12, 2018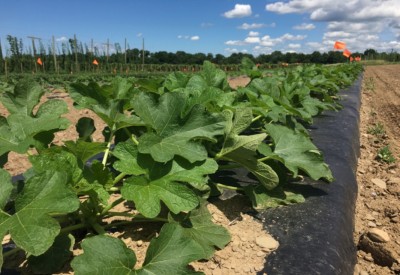 During the summer of 2018 Amara Dunn, the NYS IPM biological pest management specialist, worked with colleagues (Elizabeth Buck, Dr. Julie Kikkert, Dr. Margaret McGrath, Jud Reid, and Crystal Stewart) on a project funded by the New York Farm Viability Institute looking at the use of biofungicides (Remember what biofungicides are?) in vegetable disease management. Dr. Darcy Telenko (formerly of the Cornell Vegetable Program) helped plan the project before starting her new position at Purdue University, and Dr. Sarah Pethybridge provided valuable advice based on her extensive work with white mold (including control with biofungicides). BASF, Bayer, BioWorks, Certis, Dow, and Marrone BioInnovations provided product for the field trials.
See link below for full article.
Biofungicides Part 1 (pdf; 2119KB)


Upcoming Events
No upcoming events at this time.
Announcements
Podcasts