First to the Market
Amy Ivy, Vegetable Specialist
Eastern New York Commercial Horticulture
December 12, 2018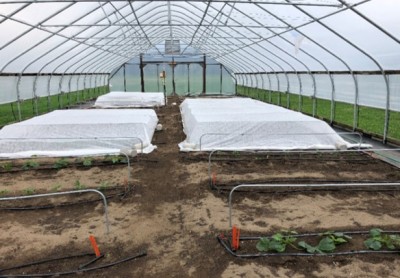 Direct market customers eagerly await the first veggies of the season. If a grower can beat their neighbor by even just a week or two they may well have a loyal customer for the rest of the season. With this thought in mind, we ran a trial last summer to see if using a high tunnel would produce some warm season crops earlier than if grown outside.
See the pdf below for the full article
First to the Market (pdf; 957KB)


Upcoming Events
No upcoming events at this time.
Announcements
Podcasts