Hot Water Seed Treatment Using a Sous Vide Device
Amy Ivy, Vegetable Specialist
Eastern New York Commercial Horticulture
January 14, 2019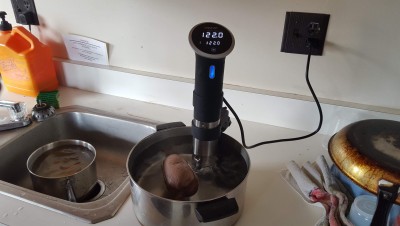 Learn to use a sous vide device to heat treat seeds as a simple, economical way to control diseases.
Click here to view the video, and follow our YouTube page for more educational videos!


Upcoming Events
Soil Health for Vegetable Growers Workshop

November 1, 2023
Essex, NY
Join us for presentations, discussions, and hands-on demonstrations focusing on soil health concepts and best management practices for vegetable growers. Topics include tarping, maintaining soil health in high tunnels, cover cropping, reduced tillage, compost microbiology, and more.
1.75 DEC pesticide recertification credits available in categories 1A, 10, and 23.
Announcements
Podcasts