2017 and 2018 Lettuce Variety Trial Results
Crystal Stewart-Courtens, Extension Vegetable Specialist
Eastern New York Commercial Horticulture
January 17, 2019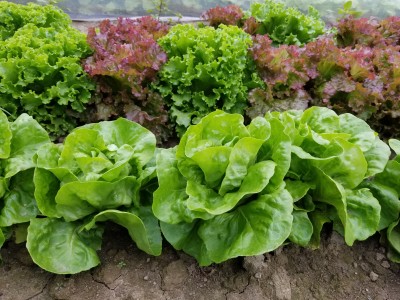 During the past two seasons we conducted trials of primarily Romaine lettuces to determine heat tolerance as measured by bolting and bitterness. Our trials were located at Pleasant Valley Farm in Washington County. During 2017 we planted three successions. One seeding failed due to a greenhouse malfunction; the other two were transplanted in mid-June and early August, about three weeks after seeding. In 2018 we seeded successions on March 28th, July 15th, and August 1st, all of which yielded good harvests. These trials are more observational than research oriented, and included only one replication per planting.
See attached report!
2017 2018 Lettuce Variety Trial Results (pdf; 7556KB)


Upcoming Events
High Tech Precision Orchard Spraying
July 20, 2020
Join us the afternoon of July 20th to learn what's new in orchard precision spraying technology. We'll be joined by Dr. Jason Deveau, Dr. Heping Zhu, and Steve Booher. After their presentations, we will open up the meeting for all three presenters to field questions and comments.
Announcements
Podcasts