Understanding Strawberry Root Problems That Impact Berry Farm Profitability
Laura McDermott, Team Leader, Small Fruit and Vegetable Specialist
Eastern New York Commercial Horticulture
January 17, 2019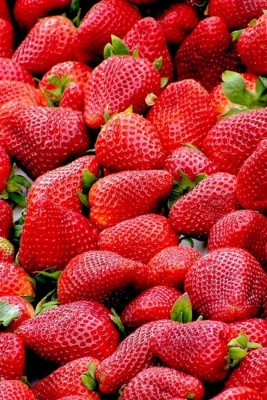 Weed pressure, root disease, plant parasitic nematodes and soil insects have all been identified by strawberry industry groups as barriers to success with strawberry production in the northeast United States. Research into best management practices has revealed that cover cropping and proper crop rotation will significantly reduce the impact of disease on strawberry production, these recommendations however, are not being used on all farms.
See the rest of the article below.
Understanding Strawberry Root Problems That Impact Berry Farm Profitability (pdf; 25773KB)


Upcoming Events
Soil Health for Vegetable Growers Workshop

November 1, 2023
Essex, NY
Join us for presentations, discussions, and hands-on demonstrations focusing on soil health concepts and best management practices for vegetable growers. Topics include tarping, maintaining soil health in high tunnels, cover cropping, reduced tillage, compost microbiology, and more.
1.75 DEC pesticide recertification credits available in categories 1A, 10, and 23.
Announcements
Podcasts