Understanding Strawberry Root Problems That Impact Berry Farm Profitability
Laura McDermott, Team Leader, Small Fruit and Vegetable Specialist
Eastern New York Commercial Horticulture
January 17, 2019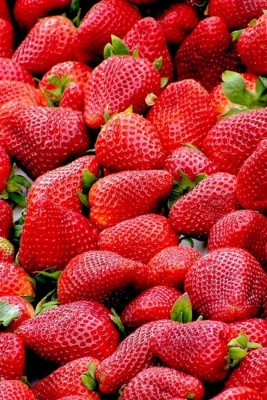 Weed pressure, root disease, plant parasitic nematodes and soil insects have all been identified by strawberry industry groups as barriers to success with strawberry production in the northeast United States. Research into best management practices has revealed that cover cropping and proper crop rotation will significantly reduce the impact of disease on strawberry production, these recommendations however, are not being used on all farms.
See the rest of the article below.
Understanding Strawberry Root Problems That Impact Berry Farm Profitability (pdf; 25773KB)


Upcoming Events
Berry Production Twilight Meeting

July 8, 2021
Peru, NY
Rulf's Orchard, 531 Bear Swamp Road, Peru, NY
Many berry topics will be discussed including growing Juneberries (Amelanchier, not strawberries), using entomopathogenic nematodes to control strawberry root pests, low tunnel production in June bearing strawberries, SWD monitoring and management. 2.5 DEC pesticide recertification credits available in categories 1A, 10, 22, and 23. Contact Elisabeth Hodgdon (eh528@cornell.edu or 518-650-5323) or Laura McDermott (lgm4@cornell.edu or 518-746-2562) with questions.
Announcements
Podcasts