2018 Pumpkin Variety Trial Article
Chuck Bornt, Team Leader, Extension Vegetable Specialist
Eastern New York Commercial Horticulture
January 17, 2019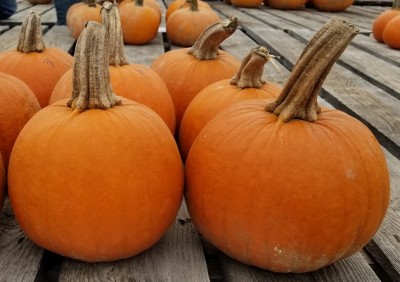 The search for the perfect pumpkin variety continued in eastern NY during the 2018 season with CCE ENYCHP conducting 2 pumpkin variety trials; one at Wertman's Farm and Greenhouses in Melrose, NY (Rensselaer County) and at Robert O. Davenport and Sons Farm in Kingston, NY (Ulster County). Despite the roller coaster weather, the Wertman location turned out good and is the trial in which all data is based on. Unfortunately, the Davenport site suffered some poor stand issues and was used for observational data only.
See the rest of the article below.
2018 Pumpkin Variety Trial Results Article (pdf; 866KB)


Upcoming Events
Soil Health for Vegetable Growers Workshop

November 1, 2023
Essex, NY
Join us for presentations, discussions, and hands-on demonstrations focusing on soil health concepts and best management practices for vegetable growers. Topics include tarping, maintaining soil health in high tunnels, cover cropping, reduced tillage, compost microbiology, and more.
1.75 DEC pesticide recertification credits available in categories 1A, 10, and 23.
Announcements
Podcasts