Precision Pruning for Early Crop Load Management
Mike Basedow, Tree Fruit Specialist
Eastern New York Commercial Horticulture
February 18, 2020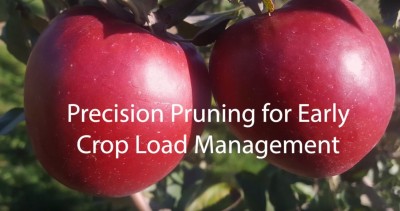 Precision pruning is the first step in precision crop load management. This video covers the basics of how to prune your tall spindle apple orchard to reduce the bud load on your trees.

Watch the video here: https://www.youtube.com/watch?v=7MWISPwsrZg


Upcoming Events
Soil Health for Vegetable Growers Workshop

November 1, 2023
Essex, NY
Join us for presentations, discussions, and hands-on demonstrations focusing on soil health concepts and best management practices for vegetable growers. Topics include tarping, maintaining soil health in high tunnels, cover cropping, reduced tillage, compost microbiology, and more.
1.75 DEC pesticide recertification credits available in categories 1A, 10, and 23.
Announcements
Podcasts