Leek Moth Control and Information
Christy Hoepting, Extension Vegetable Specialist
Cornell Vegetable Program
May 24, 2012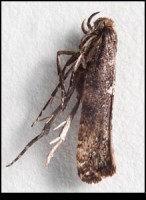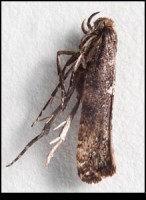 Leek Moth was detected in four home gardens in Plattsburg, NY in 2009. It was first detected in Ontario, Canada in 1997 where it has become problematic especially to small-scale, organic growers in eastern Ontario and to commercial producers in western Quebec, who have limited insecticides available to them.
Leek Moth continues its spread to more farms and gardens across the U.S., a new comprehensive website is available to aid in the identification and management of this pest. This Cornell website features maps of the distribution of leek moth, protocols on insect monitoring and identification, best management practices for farms and home gardens, a photo gallery of damage symptoms and a comprehensive resource section.
Visit the Leek Moth website.


Upcoming Events
2020 Fall Round Up: Fall Management for Your Livestock, Pasture, and Business
October 29, 2020
Join Cornell Cooperative Extension Educators Ashley Pierce, Aaron Gabriel, and Dayton Maxwell. This dynamic and slightly humorous group will discuss strategies for overwintering pastures in combination with management guidelines for helping livestock enter the winter season with adequate body condition. Farm visioning, mission development, and farm goal setting will conclude the one-hour program.
2021 Fruit & Vegetable Conference
February 16 - February 18, 2021
The Eastern NY Fruit & Vegetable Conference, normally held at The Desmond Hotel in Albany, will be going virtual 2021. The ENYCH team will try to coordinate with other regional fruit and vegetable teams from across the state to offer a larger statewide virtual meeting. These are tentative dates for now. Additional information will be continued to be shared as it becomes available.
Announcements
Podcasts