Event Details
Date
November 18, 2019
Time
1:30pm - 4:00pm
Location
Sustainable Living Center, Schenectady Central Park
180 PTL Arthur Chaires Lane
Schenectady, NY 12309
Cost
This event is free.
Host
Eastern New York Commercial Horticulture
Learn About Using the H-2A Program on Small Farms
November 18, 2019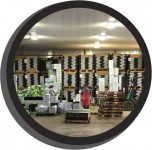 The H-2A program allows US employers who meet specific regulatory requirements to bring foreign nationals to the US to fill temporary agricultural jobs. Join us to learn about how to use the H-2A program on small farms. Learn from US DOL H-2A staff and a CSA vegetable farmer, with experience using H-2A, about what it takes to use the program.
Agenda:
1:30-1:45pm—Welcome and Introductions
1:45-2:45pm—US DOL Wage and Hour Division will discuss compliance with the H-2A requirements
2:45-4:00pm—Small farmer employer perspective: Learn from a CSA vegetable farmer, Ray Luhrman of Fox Creek Farm, what it's like to employ H-2A workers on a small, diversified farm
For more information, contact Liz Higgins at emh56@cornell.edu or 518-949-3722

H2A Program Flyer (PDF; 1231KB)