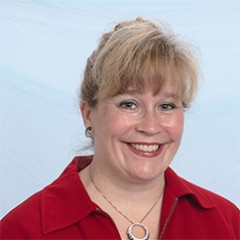 Maire Ullrich
Vegetable Specialist
CCE Orange County
18 Seward Avenue
Suite 300
Middletown, NY 10940
phone 845-344-1234
cell 845-742-4342
fax 845-343-7471
email Maire
Areas of Interest
Muck Soils, Onions, Ethnic Vegetables, Marketing, Labor Relations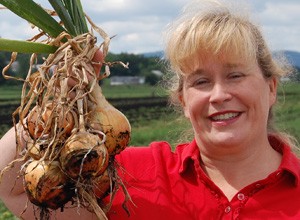 Crops
Carrots, Ethnic Vegetables, Lettuce / Leafy Greens, Onions
Maire has over 20 years experience in working with the horticultural industry in the lower Hudson Valley, primarily in muck soils, onions and marketing. With her undergraduate degree from Cornell University and a Masters of Business Administration from SUNY New Paltz, Maire has focused on a combination of production and business management topics for growers, and has also tackled labor management and market development issues.


Upcoming Events
Soil Health for Vegetable Growers Workshop

November 1, 2023
Essex, NY
Join us for presentations, discussions, and hands-on demonstrations focusing on soil health concepts and best management practices for vegetable growers. Topics include tarping, maintaining soil health in high tunnels, cover cropping, reduced tillage, compost microbiology, and more.
1.75 DEC pesticide recertification credits available in categories 1A, 10, and 23.
Announcements
Podcasts