In-Person Meeting Update for 2020 Growing Season
---
Event Details
Date
July 1 - July 31, 2020
Host
Cornell Vegetable Program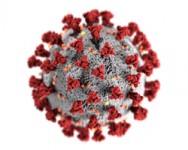 The Cornell Vegetable Program is receiving many requests for a summer meeting schedule. Traditionally these meetings are held on a cooperating farm and feature peer learning, crop demonstrations and insights from Cornell specialists, often with pesticide license re-certification credits. They are great opportunities to hear research updates and learn from other farmers. They go by many names: Twilight, Field Walk, Coffee Pots, Muck Donut…We look forward to them as much as you do.
Due to COVID-19 pandemic guidance from NYS Department of Ag & Markets, NYS Department of Health, and Cornell University, we do not have dates for meetings right now. But keep reading, as we are working towards hosting meetings by the end of the growing season.

Most of the state, and all of the CVP region, is in Phase 4, the final phase of re-opening. However, there are still directives that limit certain activities, even in Phase 4 and beyond. Our field meetings fall under the NYSDAM "Interim Guidance for Local Agricultural Demonstrations and Exhibitions".
A few important points here are:
Participants must come from the region in which the demonstration or exhibition will take place or a directly adjoining county located in an open region.
Organizers must comply with all NY Forward, Phase One: Agriculture Guidance, including "Non-food Related Agriculture Summary Guidelines"
Organizers must develop and implement a business safety plan
Demonstrations and exhibitions must be spaced out so that there are groups of no more than 10 people at any one time, including those conducting the demonstration or exhibition.
Anytime individuals are in close proximity to each other, face masks must be worn by all individuals in accordance with NYS guidance.
Beyond State requirements for these meetings, we must also comply with Cornell University re-opening procedures which continue to evolve. Cornell Cooperative Extension is a complex system with county and state partners that also influence our meetings. Right now a group is working to develop a uniform guidance for field meetings that meet the approval of our College leadership. We will also need to work with DEC to obtain recertification credits for meetings we hope to set. Most importantly we need to work with farmers willing to host the meetings and respect our guidelines to prevent further spread of COVID-19.

Thanks for your patience during this uncertainty. We expect the situation to move, hopefully along with our health metrics, in the right direction. Watch this space for updates.