Costa Rica Agritourism and Cultural Study Tour
---
Event Details
Date
December 3 - December 11, 2022
Location
Costa Rica

Host
Eastern New York Commercial Horticulture
Laura McDermott
email Laura McDermott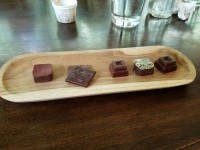 Costa Rica Agritourism and Cultural Study Tour hosted by Laura McDermott, and organized by Explorations by Thor, a well-respected international travel company that specializes in agricultural tours will embark December 3 - 11, 2022. Don't miss this opportunity to travel, learn and relax with other farmers. It will be a blast!
This one-of-a-kind guided excursion is an educational and entertaining way to visit another country while networking with fellow berry production and Agri-tourism professionals. The tour allows attendees the convenience of a completed itinerary including hotels, most meals and in-country transportation. Guests will visit a wide variety of Costa Rican agriculture and while still having time for cultural highlights.
This excursion is designed specifically for members of the berry and Agri-tourism industry. It is an opportunity to meet fellow growers, share ideas, update your understanding of what's happening in our industry, and travel with trained professionals. You are encouraged to invite friends and family from around the country to join you on this trip. While the tour was designed with farmers in mind, anyone with an interest in agriculture is welcome.
Attendees will plan to arrive at the San Jose Airport on Saturday, December 3rd, and will stay at the San Jose Hilton. On the second day the group will visit a coffee plantation and a chocolate factory near San Jose, the capitol of Costa Rica and enjoy some down time in the city. The third day will require an early start to travel to Irazu Volcano. This volcano is the highest active volcano in the country. If the weather is clear, you will see the Caribbean Sea from the craters rim. While in the highlands we'll visit a berry farm that is growing blackberries, raspberries, strawberries, blueberries, and Aztec gooseberries or goldenberries. After enjoying lunch we'll visit a berry producers marketing Coop, and then continue to visit the Center for Tropical Agronomy Research & Education (CATIE). While there we will tour the botanical garden and enjoy a presentation about agritourism enhancement at CATIE. Ecological and agritourism are huge contributors to Costa Rica's economy. To culminate this jam-packed day, we'll end at the Hotel Suerre in Guapiles which is in the heart of the banana growing region of Costa Rica.
On the fourth day the group will visit Costa Rica's "green dam" the largest hydroelectric dam in Central America and the 2nd largest infrastructure project after the Panama Canal in Central America. Costa Rica has nearly 100% of its electricity coming from renewable sources such as wind, solar, geothermal and hydroelectric. Meet with representatives and discuss how the dam is connected to the agriculture community. Following that dam we will visit a local farmer who has developed a side business of taking foreigners on farm tours. We will also stop at a papaya farm and meet with a former Dole agritourism director.
On day five, enjoy a pineapple tour in the morning and after lunch travel to and take a guided walk through La Paz Waterfall Gardens, one of the best eco-parks in Costa Rica. The group will travel to the Alajuela area and visit a strawberry farm dedicated to agritourism in Fraijanes and dine at a local's home that evening. We will stay at the Hotel Martino in Alajuela that night.
On the 6th day we'll depart for Guanacaste and the best beaches in Costa Rica! Enroute we'll visit a large scale farm of palm oil, sugarcane, dragon fruit, rice and quarter horses and then enjoy a BBQ lunch before touring a commercial rice mill on the way to the Bosque del Mar hotel on the Pacific Ocean.
On day 7 the group will visit Hacienda El Viejo and take a guided wildlife tour boat ride in the wetlands. The free evening is followed by day 8 which is free time to relax by the beach or take in any optional activities in the area, which include catamaran snorkel and sail, sportfishing, zipline, etc. Or visit Flamingo beach via your guide and driver to do some shopping and enjoy lunch on the town. A farewell dinner in Hermosa Beach will round out the entire tour.
Participants need to arrange their own transportation into San Jose, Costa Rica Airport on December 3rd and out of Liberia, Costa Rica Airport on December 11th. Hotel rooms, most meals, transportation, bilingual Guide(s), tours/technical visits, gratuities for driver and guide are all included. Estimated pricing is based on double occupancy, per person - $2,450.
Reservation/payment deadlines: August 1, 2022 - $250 non-refundable deposit. October 15, 2022 - remaining balance. The single supplement is $575. Minimum capacity of 20 people must be met; technical visits are subject to change, but replacements of equal value will be arranged. Full COVID vaccination and a valid passport is required of participants.
Space is limited! Register soon to reserve your spot. An invoice for the deposit, due on August 1st will be sent as soon two weeks before the August first date when the trip meets the 20 traveler minimum. For more information, please contact Laura McDermott, lgm4@cornell.edu. For specific tour information and help with air travel, contact Explorations by Thor, info@explorationsbythor.com, Phone: 859.459.0500.
REGISTER HERE: https://form.jotform.com/213615514749156
Costa Rica Agribusiness and Cultural Market Study Tour (PDF; 494KB)


Upcoming Events
Agricultural Supervisory Leadership Certificate Program
June 17, 2022
June 23, 2022
June 30, 2022
July 7, 2022
July 14, 2022
July 21, 2022
July 28, 2022

Supervisors are critical to the success of farm businesses. They have a major impact both on employees' daily work experiences and on the production performance of the business. The agricultural Supervisory Leadership certificate helps farm supervisors and managers learn and apply human resource management practices and leadership skills that foster rewarding workplaces and drive business results. Confident managers who thoughtfully apply leadership and management skills improve employee performance, develop teams, reduce employee turnover, and increase employee engagement. The courses within the certificate program will offer extensive practice and engagement activities to build confidence and skill sets.
Peru Weed Management and Soil Health Field Day

July 20, 2022
Peru, NY
Join us in Peru on July 20th as we discuss orchard weed and soil management! Speakers will be joining us from across Cornell's research and extension teams. Topics will include the results of our herbicide timing trials, new vision-guided technologies for orchard weed spraying, organic weed management options, soil health demonstrations, and a discussion on our statewide orchard soil health survey. DEC credits are pending for this event.
July Next Gen Meetup at Bowman Orchards
July 21, 2022
Rexford, NY
The July Next-Gen meet-up is focused on marketing. We will provide everyone who registers with a resource guide to farm stand marketing. The Bowman's have a farm store, U-Pick berries, sunflowers, apples and pumpkins as well as a commercial apple orchard. We encourage you to check out their website (Bowman Orchards).
Young farmers are welcome to attend, the focus of the program is farmers who are in the process of taking over a farm from the prior generation (whether family or not). Please pre-register by July 18 so that we know you are coming and can have enough food for dinner and resource materials.
Announcements
Podcasts