Event Details
Date
Sep 14 - Oct 12, 2017
Location
Varius Pick Up Locations
Please see attached PDF

Host
Eastern New York Commercial Horticulture
Produce Donations will be accepted for Hurricane Relief!
September 14 - October 12, 2017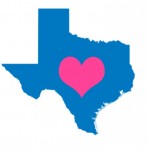 NYS Fruit & Vegetables growers are getting together some loads of "hard" crops (apples, onions, cabbage, winter squash and anything else you think will last a week at room temperature) to send down to TX and, likely, Florida. Feeding America is handling transportation. You will all receive a record of donation.
Thank you to all those who have donated so far! Donation dates remain in the Finger Lakes and Western NY!
Please see the attached PDF for more details and contact Maire Ulrich ASAP if you are interested in donating! (Maire: 845-742-4342/ e-mail mru2@cornell.edu/ office 845-344-1234 )
Produce Donation Details (PDF; 650KB)