Event Details
Date
April 7, 2016
Time
8:00am - 12:00pm
Location
The Henry Wallace Center at the FDR Presidential Library and Home
4079 Albany Post Road
Hyde Park, NY 12538
Cost
Supervising Certified Aplicator


$35.00 Trainee
(additional attendee $35.00 ea.)


Host
Eastern New York Commercial Horticulture
Pre-Registration Deadline: March 31, 2016

EVENT HAS PASSED
English Session- Special Permit Training for Pesticide Handlers
April 7, 2016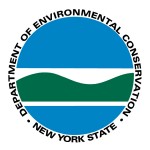 This Training is for English Speakers

As in the past, expect a half-day program. New for this year will be:

• NYSDEC is requiring Special Permit recipients to individually pass an exam with format and content suitable for non-readers of English. The passing score will be 70%.

• NYSDEC requested that the number of pesticide labels listed on the Special Permit be reduced substantially. In the end, following input from crop consultants, Cornell faculty, and growers, the list was whittled down to eleven labels: Lorsban Advanced, Endigo ZC, Warrior, Agri-Mek, Voliam Xpress, Gramoxone SL 2.0, Leverage 360, Danitol 2.4EC, Mustang Maxx, Asana XL, and Lannate LV

• Training attendees who do not actually spray pesticides, but do require verified general pesticide safety training (GPST) will be excused from the testing, and instead receive a Cornell Cooperative Extension document that certifies they have attended GPST on a certain date, time, with a specified agenda. This document will attest to attendance, but not competence of the material presented. To reiterate, only employees you actually need to apply federal restricted use pesticides need to score a passing grade and receive the Special Permit.

• NYSDEC Special Permits are valid for one calendar year from the date of issuance.
Supervisor Requirements: The supervising certified applicator is required to attend the beginning portion of the English Speaking session.

Registration Deadline is Thursday, March 31, 2016. No Walk-ins will be taken.
For more information contact Dan Donahue, 845-691-7117, djd13@cornell.edu